〒-Address: 3-12-31 Higashinakamoto Higashinari-ku Osaka Japan 537-0021 Email: info@hirosetec.co.jp
TEL:+81-66967-0951
FAX:+81-66976-0952

HIROSE is located in the Osaka East Industrial area, one of the biggest industrial areas in Japan, which has high techniques in the field of casting, metal processing. and various machining.
For manufacturing Sheet-Feed Press, we need the combined techniques of the long standing traditional technique and the latest mechatronics.
Therefore, the fusion of the precise designing with CAD and CAM and its manufacturing is necessary. Furthermore, the various sensor technique and automatic control technique are indispensable conditions. HIROSE has realized it by integrating various advanced techniques of each field.


COMPANY PROFILE

Name
HIROSE IRON WORKS CO., LTD.
Address
3-12-31 Higashinakamoto, Higashinari-ku, Osaka Japan 537-0021
Email
info@hirosetec.co.jp
Phone
+81-66976-0951
Fax
+81-66976-0952
President
Yasuhiro Hirose
Founded
September, 1921(as The Limited Partnership Company, HIROSE IRON WORKS.)
Reorganized
September, 1954(as Joint-Stock Company, HIROSE IRON WORKS CO., LTD.)
BusinessField
Manufacturing and Sales of Printing Machines and Related Products.
BankReference
The Bank of Tokyo-Mitsubishi UFJ,Ltd.   
Mizuho Bank,Ltd.

MAIN CUSTOMERS

Dainippon Printing Co.,Ltd.
Toppan Printing Co.,Ltd.
Kyodo Printing Co.,Ltd.
Dainippon Screen Mfg.Co.,Ltd.
Dainippon Ink&chemicals,Inc.
Toyo Ink Mfg.Co.,Ltd.
Kanematsu Industrial Machinery Ltd.
Mitsubishi Corporation Ltd.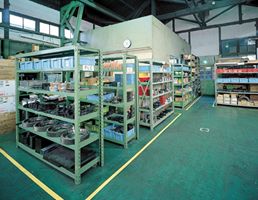 Enough Parts Stock and Speedy Maintenance Sarvice is Our Policy since our establishment.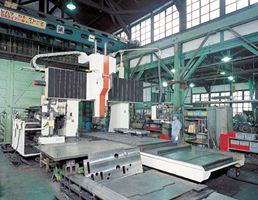 NC, ATC and AAC(Large-sized Bridge Type Five Face Machining Center)are equipped.
Three dimensional machining process is possible on demand(directly) from CAD data.